We are a small voice, underfunded but we have already made a big difference.  Our goal is to provide an objective and accurate scientific evaluation of both the costs and benefits of gun ownership as well as policing activities. Inaccurate information endangers lives. Help offset the millions Michael Bloomberg, George Soros, and others spend to fund inaccurate studies through our universities and other organizations.
The greatest need is consistent monthly funding so our focus stays on research and not fundraising/budget issues.  We know most of us can't write large checks yet your recurring
monthly investment
 has a huge impact.  How much to donate?  You decide what CPRC research means to your values and donate accordingly.  
Of course, every kind of donation is welcome.  As funds increase so will research and our voice will prevail."  


Thank you.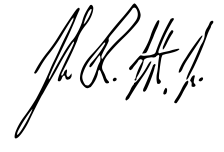 Please choose monthly or single donation.  If you ever need to change your amount just let us know. 
Checks can be made to the "Crime Prevention Research Center" and mailed to:
Crime Prevention Research Center
212 Lafayette Ave
Swarthmore, PA 19081