We are already making a difference with objective scientific research on the costs and benefits of gun ownership as well as policing, but we are still greatly underfunded. 
We need YOUR help.  We cannot accept money from 
gun or ammunition makers or any other organization involved in the gun control debate.  
Unlike gun control advocates, we don't have people such as a Michael Bloomberg and George Soros pouring in hundreds of millions.  Someone needs to offset the poorly done anti-gun research they fund. 
Please consider being a monthly electronic partner.  We need funds we can count on to keep our focus on research, not funding.  Of course, any gift is welcome!  We need you...or we lose.  I can't say it any plainer.  
Thank you.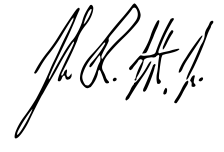 The CPRC is a 501(c)3, and thus donations are tax deductible. Please choose either the monthly or single donation option.  If you ever need to change your amount, just let us know. 
While we prefer donations using the above buttons, checks can also be sent to:
John Lott
Crime Prevention Research Center
P.O. Box 2293
1100 W Kent Ave
Missoula, MT 59801